A Swiss Army Knife (SAK) is the essential multi-tool for camping and hiking. You can use them open food packaging, repair your gear, cut first aid supplies and prepare firewood.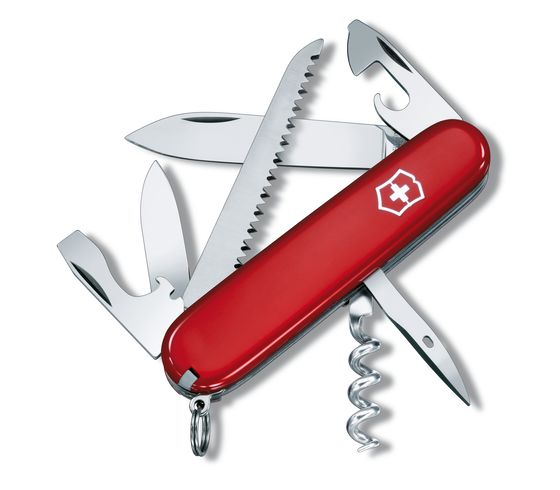 Watch our YouTube video to see why we have upgraded (side-graded?) to a 91mm SAK from the larger 111mm SAK.
If you want to buy the Victorinox Camper (as featured in the video) they are available from most outdoor retailers (we like Taunton Leisure when shopping locally) and amazon.co.uk for around £26.00.
Thanks for reading/wathcing.
Notes – LINKS: Links in this article may point to Amazon and other retail websites where a small commission is paid to us (at no cost to you) when you purchase an item – this allows us to keep the website advert-free. We do not endorse any of these websites in particular and you are free to do your own research as to where to purchase goods online; don't forget to support your local economy by purchasing from a local retail shop. SPONSORSHIP: We do not accept goods or services for free in exchange for a review – all the products and services reviewed by GGO are paid for out of our own finances to ensure better objectivity. OPINIONS: All the opinions, thoughts and ideas on this website are our own, based on our own experience, and we do not intend them to be advice or recommendations for individual visitors to the site. Please research all your purchases fully.